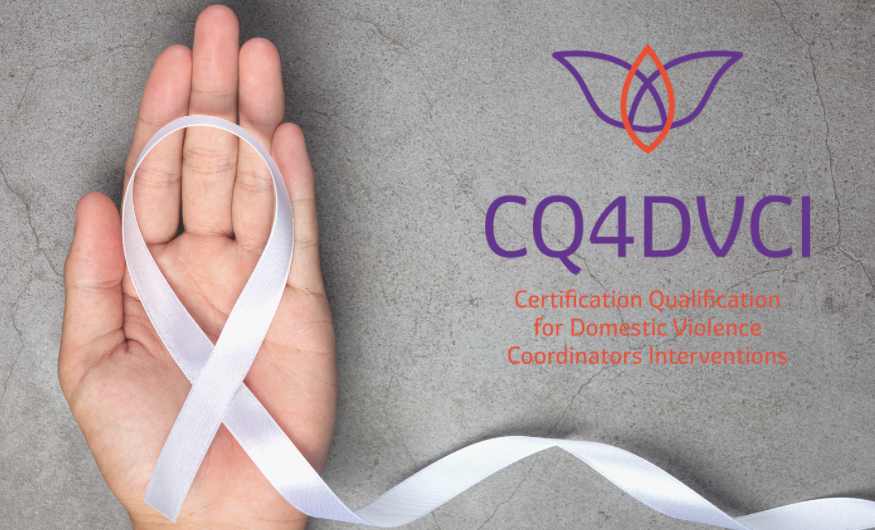 Domestic violence (DV) and violence against women and girls (VAWG) is a global pandemic that affects not only its victims but also the development of entire societies and countries. According to the Council of Europe, 15% of women in Europe are victims of this serious form of gender-based violation of human rights. Over the last decade, the majority of EU Member states implement interventions to face and prevent cases of violence.


The success of interventions depends on whether the processes that are institutionalized centralize victim safety, improve offender accountability, and work to change the climate in the community from tolerance to intolerance of DV. Many different professionals are engaged in the implementation of interventions, which include, early detection, follow-up investigations on active cases, conducting interviews, obtaining warrants, making arrests, providing shelter, setting up preventive measures, and cooperating with many authorities or organizations.

This complex and accelerating situation is radically impacting upon the role of professionals working on DV and VAWG interventions, giving rise to an emerging occupational role of the Domestic Violence Coordinator (DVC) - a professional who works in DV and VAWG issues. This occupational role extends beyond, for instance, social workers, psychologists, lawyers, health care professionals, etc. Furthermore, there is a common need for many EU member states to develop a certification scheme for the role of DVC.
Currently, job descriptions and levels of skills and influence differ vastly across European countries, and there is no standard Qualification Profile nor a Certification Scheme that focuses on certifying common competencies and skills to support the role of DV Strategic Coordination. 
The DV field in Greece and partner countries, Romania, Latvia, and the UK is focused on supporting a range of front-line roles. The CQ4DVCI project addresses this gap.  
Our objectives are to:  
Develop a detailed Qualification Profile

Develop European Core Curriculum according to Qualification Profile

Implement and pilot a blended learning course for DVC leading to certification

Develop the European Professional Certificate for DVC (EQF Level 5)

Design and run an e-platform with learning resources and a virtual network
CQ4DVCI Video Presentation English
CQ4DVCI Video Presentation Latvia
CQ4DVCI Video Presentation Greek
CQ4DVCI Video Presentation Romanian
Intellectual Output 1
Qualification Profile for coordinators of domestic violence strategic Interventions.

The Profile is based on the training needs analysis localizing it through a structured focus groups approach with professionals from all partners.
Intellectual Output 2
European CQ4DVCI Core Curriculum according to Qualification Profile.

The learning outcomes for each module is in terms of knowledge, skills and attitudes (adopting a learning outcomes approach when developing curricula, valuing what a learner knows, understands and is able to do on completion of a learning process) and specifically
-The suggested duration of each module
-The prerequisites for participants
-The outline (topics) for each module
-The suggested methodology to be used (e.g. Lecture, Group discussion etc)
-The types of methodological tools to be used (e.g. Case study, Simulation)
Intellectual Output 3
CQ4DVCI Blended learning course

The VET course is based on the developed training curriculum (O2) and the e-platform combining them into a blended VET course. The VET course contains: 
- Training plan (schedule for implementation of particular training units)
- Description of modular units (content, duration, learning objectives etc.)
- Training material for online, face-to-face and work-based learning
- Assessment criteria (tests, self-evaluation tests, portfolios, etc.)
- Supporting materials for course participants - List of optional literature (books, articles, legislation, websites). 
Intellectual Output 4
Certification scheme for DVC profile

Provision of a certification scheme referenced to EQF level 5 that develops and confirms the competence of certificate-holders to act as coordinators domestic violence strategic interventions.
- Development of a modular concept, which guarantees programme homogeneity and designs the individual modules in such a way that they meet individual requirements for further education.
- Provision of Certification to the professionals that correspond to the profile of DVC that will help competent authorities and services, NGOs related to interventions for domestic violence and VAWG know which are the qualified professionals that could help them with enforcing relevant interventions
Intellectual Output 5
E-platform with learning resources and virtual network

The CQ4DVCI e-platform is an access point for print, audio and visual materials in numerous formats including prints, documents, e-books etc. with relative material developed for DV and VAWG's interventions. The CQ4DVCI developed training materials once they will be assessed and finalized, they will be uploaded on the e-platform for any professional related to the subject to use.
It will allow trainers and learners unlimited access to learning materials and resources at any time, wherever they are. Furthermore, the e-platform will be freely shared through, which means that will facilitate use, revision, translation and sharing by anyone not only in Europe but internationally.

This project has been funded with support by the European Commission. This Website reflects the views only of the author, and the Commission is not responsible for any use of the information included in the site.